Gerald Lee Cross, Jr., or "Lee"
Dedicated and Nationally Recognized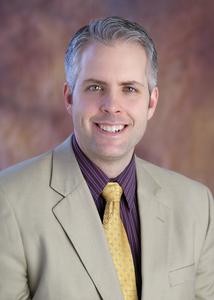 Missouri, 2007
Kansas, 2008
University of Kansas, B.A., 2002
University of Missouri at Kansas City, J.D., 2007
2010: Finalist, Public Justice Foundation, Trial Lawyer of the Year Award (team member)
2013: Named Membership Chair and to Executive Committee of the Kansas Trial Lawyers Association.
2013: Elected to the Johnson County Community College Board of Trustees (county wide popular vote).
2014: named one of the top 40 under 40 Litigation attorneys in the State of Kansas for 2014 by the American Society of Legal Advocates
2015: named a top 40 under 40 Attorney for civil litigation by the National Trial Lawyers.
2017: Named Chair of the KTLA's Legacy of Justice Foundation.
2016-17: named by the National Trial Lawyers to their Mass Tort Top 25.
2017: designated by Thomson Reuters as a Rising Star, and recognized in Superlawyers.com directory.
2017: Re-elected to the JCCC Board of Trustees (county wide popular vote, in the largest county in Kansas, near KC, Mo.)
Cross Law Firm, LLC ("Cross Law Firm") serves clients with diverse needs throughout Kansas, Missouri, nationally, and abroad. In 2014, Lee was recognized as one of the Top 40 Under 40 Litigation lawyers in the State of Kansas by the American Society for Legal Advocates. Cross Law Firm offers representation in civil litigation (focusing on agricultural, business, personal injury, environmental, and mass tort issues). In 2015, Lee was also named a Top 40 Under 40 Attorney for civil litigation by the National Trial Lawyers.  In 2016 and 2017, Lee was named to the NTL's Mass Tort Top 25.
Throughout the history of Lee's practice and the history of Cross Law Firm, Lee has worked on many different talented and tenacious legal teams mostly representing farmers, but many different people who have been hurt or injured.  Specifically, Lee has worked with counsel on projects across the country in over thirty states.
In 2014, Cross Law Firm began working on a legal team that represents farmers across the country against SYNGENTA as a result of destroying corn prices.  Specifically, producers were harmed by Syngenta's conduct related to its premature introduction of genetically-modified corn seed into the U.S. market, before it obtained approval for corn export partners of the U.S., such as China. This conduct caused many billions of dollars of damages to American producers. Our legal team works with many attorneys across the country, extensive staff, and multiple locations, can offer resources for managing complex agricultural, mass tort, and class action cases above and beyond what other firms have to offer. We currently represent many farmers and people across the country, throughout the corn belt, the Dakotas, and would be glad to discuss this matter with you. We have the knowledge and skills necessary to successfully fight for small farmers against big agribusiness.
In 2010, attorney Gerald Lee Cross, Jr. (licensed in Kansas and Missouri), was also a member of a legal team that was named a Finalist for Trial Lawyer of the Year by the Public Justice Foundation. In light of that recognition, the Cross Law Firm is committed to providing the highest quality of legal service, educating clients regarding the risks and options in their specific case, developing strategies and objectives to achieve their desired results, and fighting for farmers, property owners, consumers (their families, and their communities).
Professional Leadership and Associations
Member, American Bar Association
Law Student Division, 2004-2007
Attorney, 2007-Present
Member, Missouri Bar Association, 2007-Present
Member, Kansas City Bar Association, 2007-Present
Member, Kansas Bar Association, 2008-Present
Member, Kansas Trial Lawyers Association, 2008-Present
Board of Governors, Jr. Member, 2010-Present
New Lawyers Division (NLD) Board of Governors, 2012-Present
Membership Chair and Executive Committee, 2013-Present
Chair, Legacy of Justice Foundation, 2017-Present
Member, Missouri Association of Trial Attorneys, 2008-Present
Member, American Association of Justice (NLD Board of Governors), 2008-Present
Member, Johnson County Bar Association, 2010-Present
Other Community Activities
Member, Asbury United Methodist Church: Leadership Team, Staff Parish Relations Committee,
and Church and Society committees, 2008-Present
Board Member, Asbury Children Center Board of Directors, 2016-Present
Board Member, Boy Scouts of America-Heart of America Council-Shawnee Trails, 2015-Present
Board Member, Kansas Institute of Forensic Examiners, 2013-Present